The Cathedral Basilica Concert Series 2018-2019
Fiftieth Season of Concerts
A magnificent Cathedral Basilica... A world-class pipe organ...
Timeless music...
Join us for this season's musical offerings:
Sunday, September 16, 2018, 4:00 P.M.
Organ Recital with Christopher Houlihan
Program to include works by Bach, Schumann, Howells, and Vierne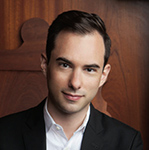 Christopher Houlihan has established an international reputation as an "intelligently virtuoso musician" (Gramophone), hailed for his "glowing, miraculously life-affirming performances" (Los Angeles Times). He has appeared in recital at celebrated venues across North America and Europe, including the Cathedral of Notre-Dame de Paris, Glasgow Cathedral in Scotland, and San Francisco's Grace Cathedral and Davies Symphony Hall.
Christopher Houlihan was appointed to the John Rose College Organist-and-Directorship Distinguished Chair of Chapel Music at Trinity College in Hartford, Connecticut. In addition to his studies at Trinity College, Houlihan studied with the Grammy Award-winning organist Paul Jacobs at The Juilliard School, where he earned a master's degree, and with Jean-Baptiste Robin at the French National Regional Conservatory in Versailles.
Suggested donation - $15
---
Sunday, October 21, 2018, 4:00 P.M.
Sacred Voices of the Cathedral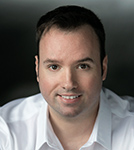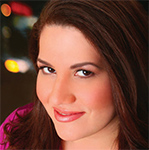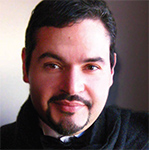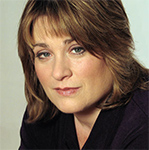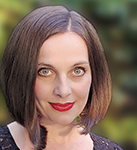 'Sacred Voices of the Cathedral' presents Treasures and Favorites from Sacred Solo Repertoire including arias, duets, trios, and quartets.
Selections to be performed include works of Bach, Handel, Mozart, Rossini, and Verdi.
Theodore Chletsos, Sandra Mercado, Jorge Ocasio, Elizabeth Perryman, and Klára Zíková-English
Suggested donation - $15



---
Cemetery Sunday, November 4, 2018, 4:00 P.M.
A Concert In Honor of the Faithful Departed
Featuring Eternal Light: A Requiem (2008) by Howard Goodall, plus a musical tribute to the 100th Anniversary of the end of the First World War.

The Cathedral Choir and Chamber Orchestra
Andrea Bargabos, soprano; Theodore Chletsos, tenor; Samuel McDonald, baritone;
Kristin Dabaghian, organ; John J. Miller, conductor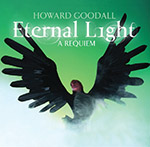 Eternal Light: A Requiem by the Emmy Award-winning British composer and internationally acclaimed broadcaster, Howard Goodall, is a stunning new requiem for the modern day. In contrast, it is intended to provide solace to the grieving, reflecting on the words of the Latin Mass by juxtaposing them with poems in English. Speaking about the work, Howard Goodall said, "For me, a modern requiem is one that acknowledges the unbearable loss and emptiness that accompanies the death of loved ones, a loss that is not easily ameliorated with platitudes about the joy awaiting us in the afterlife. This, like Brahms', is a requiem for the living, addressing their suffering and endurance, a requiem focusing on the consequences of interrupted lives."
Lauren Egan (Office of Family Life, Archdiocese of Newark) will offer a short pre-concert lecture: "Not the End: Continuing to Live with Our Loved Ones" to the bereaved at 3:20 p.m. in the Cathedral Chapel of Our Lady of Grace.
This concert is made possible in part by a grant from the Office of Catholic Cemeteries, Archdiocese of Newark.
Free-will offering


---
Christmas at the Cathedral
Friday, December 7, 2018, 8:00 P.M.
Navidad Latina 2018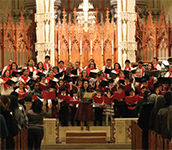 The Cathedral Spanish Choir, under the direction of Olfary Guitérrez, joins forces with singers and instrumentalists from other Latin American communities of the Archdiocese of Newark to present a program of Christmas music. The program, conducted in Spanish, includes Ariel Ramirez's "Navidad Nuestra" along with Villancicos Tradicionales.
Free-will offering
---
Wednesday, December 12, 2018, 8:00 P.M.
Thursday, December 13, 2018, 8:00 P.M.
(Doors open at 7:00 P.M.)
The Forty-Eighth Annual Christmas Carol Sing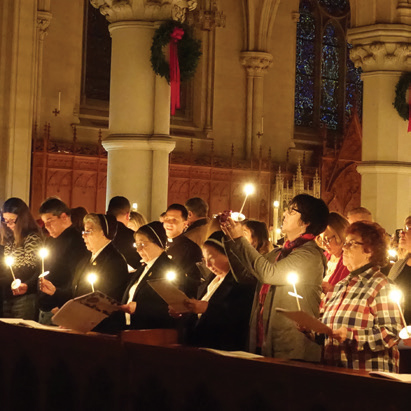 Now in its forty-eighth consecutive year, the Carol Sing has become one of the most significant Christmas concerts in northern New Jersey. The ambiance of candlelight and season décor, along with the Cathedral Choir, organ, brass, percussion, and thousands of participants combine to create an event that must be experienced.
Free-will offering
---
Sunday, December 16, 2018, 7:00 P.M.
Handel's Messiah

Patrick Dupré Quigley, conductor
Margot Rood, soprano
Reginald Mobley, countertenor
Steven Soph, tenor
Charles Wesley Evans, baritone
Montclair State University Singers
Heather J. Buchanan, conductor
Members of the New Jersey
Symphony Orchestra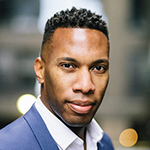 Patrick Dupré Quigley shapes a historically informed interpretation of the Messiah in the New Jersey Symphony Orchestra's (NJSO) annual presentation of the holiday favorite.
Named "a vital, artistically significant musical organization" by The Wall Street Journal, the NJSO embodies that vitality through its statewide presence and critically acclaimed performances, education partnerships, and unparalleled access to music and the Orchestra's superb musicians.
Music Director Xian Zhang continues her acclaimed leadership of the NJSO. Embracing its legacy as a statewide orchestra, the NJSO is the resident orchestra of the New Jersey Performing Arts Center in Newark and regularly performs at the State Theatre New Jersey in New Brunswick, Count Basie Theatre in Red Bank, Richardson Auditorium in Princeton, Mayo Performing Arts Center in Morristown, and bergenPAC in Englewood. Partnerships with New Jersey arts organizations, universities and civic organizations remain a key element of the Orchestra's statewide identity.
In addition to its lauded artistic programming, the NJSO presents a suite of education and community engagement programs that promote meaningful, lifelong engagement with live music. NJSO musicians annually perform original chamber music programs at community events in a variety of settings across New Jersey.
Tickets go on sale in August. Prices: $70 | $45 | $20 | $10 (obstructed view)
For more information, visit njsymphony.org/messiah or call 1.800.ALLEGRO (255.3476).
---
Sunday, March 17, 2019, 4:00 P.M.
The New Jersey Wind Symphony
Christian Wilhjelm, conductor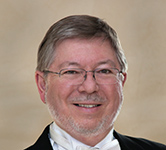 Celebrate St. Patrick's Day with the New Jersey Wind Symphony (NJWS) (formerly the Ridgewood Concert Band) as they return to the Cathedral Basilica for an afternoon concert featuring renowned fiddler Haley Richardson. Ms. Richardson was named the 2015 Junior Fiddler of Dooney, the 2013 All Ireland Champion winning in both under 12 solo fiddle and under 12 fiddle slow airs, and the 2017 All Ireland under 15 slow air champion.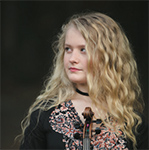 The concert program will include Celtic classics arranged by acclaimed composer Johan de Meij that will highlight the dynamic talent of Ms. Richardson. Also on the program are time-honored works that will feature the NJWS and the Cathedral Basilica's pipe organ played by the Director of Music Ministries, John J. Miller.
The program will include:
Celtic Classics for Irish Fiddle and Band - arr. Johan de Meij
Irish Tune from County Derry - Percy Grainger
Highlights from "Riverdance" - Bill Whelan, arr. Johan de Meij
Appalachian Spring - Aaron Copland
Polka and Fugue from "Schwanda the Bagpiper" - Jaromir Weinberger
Learn more about the New Jersey Wind Symphony at: www.njwindsymphony.org
Suggested donation - $15
---
Good Friday, April 19, 2019, 8:00 P.M
Choral Meditations on the Stations of the Cross
with the Cathedral Choir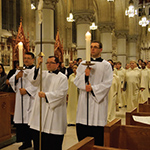 The Cathedral's choral tradition continues with this annual event. The Cathedral Choir, under the direction of John J. Miller, presents meditations within the context of the Stations of the Cross. This a cappella program will feature works of Clausen, Lotti, Allegri, and Casals.
Free-will offering

---
Friday, April 26, 2019, 8:00 P.M.
New Jersey Symphony Orchestra
Music for Organ and Orchestra featuring the famous 'Organ Symphony' of Camille Saint-Saëns

Xian Zhang, conductor
John J. Miller, organist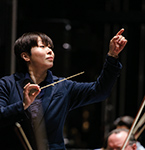 Program
Final alla Schumann - Alexandre Guilmant

Symphony No. 40 - Wolfgang Amadeus Mozart

Symphony No. 3, 'Organ Symphony' - Camille Saint-Saëns

Advance ticket purchase recommended.
Purchase tickets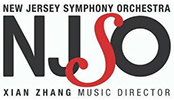 ---
DRIVING DIRECTIONS: Click here
SEATING: Doors open one hour prior to each concert. All events are open seating and available on a first come first serve basis.
TOURS: A guided tour of the Cathedral Basilica is conducted following each of the Wednesdays At Noon concerts.
RECORDINGS: Many recordings, which have been produced in the Cathedral Basilica, may be purchased at the Cathedral Shop, through our Cathedral web site, or through the Office for Music Ministry (973-484-2400).
John J. Miller, Director of Music Ministries
Kristin Dabaghian, Associate Organist
Olfary Gutiérrez, Coordinator of Hispanic Music Ministry
Kimberley Mesiti, Music Office Administrative Assistant
Carol Resch, Music Office Assistant
Cathedral Music Office Phone: 973-484-2400 Fax: 973-497-9336
Email: millerjo@rcan.org
Help Us Out! Click here to add your name to our Cathedral Concerts Guest Book and receive up to date information on late-breaking Cathedral events!